I wanted a set of the Rizoma signals up front to match the rear, so I decided to make my own mounting / wiring setup.
The factory front signals mount to a plate, that then mounts to the bike.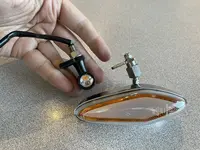 There's enough room above where the turn signal mounts to the plate for the long Rizoma threads to stick up in to, and then route the wires back down.
I printed a new bracket out of some carbon fiber abs, but with an 8mm hole where the turn signal mounts.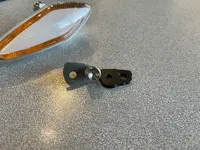 The test fit was a success. Now to figure out the wiring.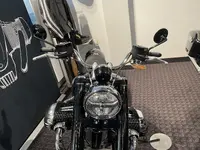 BMW was pretty clever in how they put the connector inside the stock turn signal. I salvaged some connectors off of a bad wiring harness and wired the signal to that, so that it could be connected to the factory wiring harness.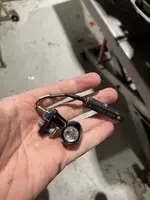 Everything mounted up and worked on the first try. Now to CNC this bracket out of aluminum and it should be good to go.