Well-known member
Premium Member
Ok !
I've finished mounting my Ox-eyes Turn lights.
Here dismantled :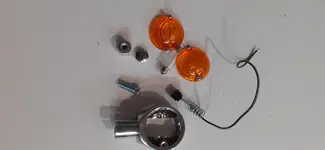 I had to use this adapter :
Rizoma Bar End Mirror & Bar End BMW Handlebar Adapter This brilliant little adapter allows you to fit the Rizoma Bar End mirrors and Proguard system to the OEM BMW M12 threaded bar ends. Coverts M12 thread to M6 thread Makes fitting mirrors for the R9T and R18 a doddle.
piercitycustom.com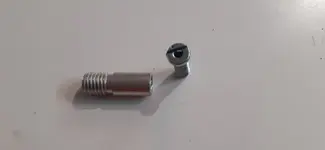 And had to thread it inside to M8 instead of M6
This done the bored M8 screw coming with the signal can be used to seize it.
I used the Motogadget MO.BLAZE pin turn signal, as counselled by Holan ( thanks !).
Buy mo.blaze pin Turn Signal at Louis Moto for a great price. Top brands ✓ Great selection ✓ No risk ✓ Free returns ✓
www.louis-moto.co.uk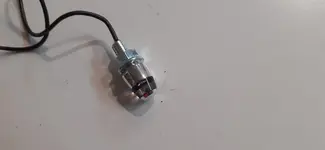 Using some self-vulcanizing tape on the thread , this mini signal can be seized in the screw hole inside the Ox-eye signal.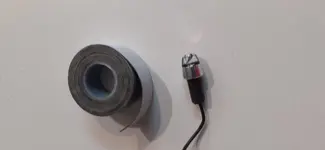 Here are the mounting steps:
First I had to cut the expanding end of the signal.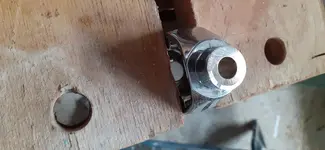 Then install it on the bar end with the bored screw: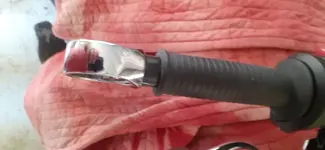 I first covered the remaining visible axle with a soft plastic tube.
Then decided to put a foam ring cut from a full foam handle cover: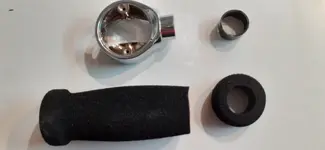 The last remaining job to do was the electrical connection.
No problem to pass the wire through the bar, but I had to transform male connectors to insert them into the OEM female connector: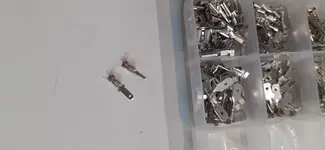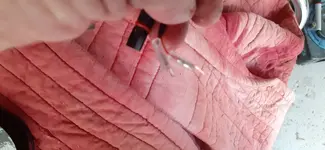 Last edited: